Everything you need to know about the Micky Mouse Boots, the ultimate defense against conductive heat lost in extremely cold weather conditions.
The majority of heat loss comes from conduction or contact between a warm object (your feet or boots) and a cold object (snow and ice). The ultimate defense against conductive heat is a pair of ECWCS boots. Their unique construction prevents the evaporation of sweat which in turn keeps your feet warm. Folklore suggest there has NEVER been a case of frostbite reported on the feet of folks wearing Mickey Mouse Boots.
The boots are made of multiple layers of wool fleece sandwiched between layer of waterproof rubber, this construction keeps the insulating parts of the boot dry even after they've been submerged in water. Because the layers of insulation are protected from moisture your feet stay warm.
The inner rubber surface requires a base layer (sock) or nylon liner to wick moisture away from your feet. Experts agree, wool is well suited for a base layer because of how well it wicks moisture which will keep your feet warm and comfortable.
The boots are offered in two colors with differing amounts of insulation and therefore different temperature ratings it's important to understand the limitations of each boot.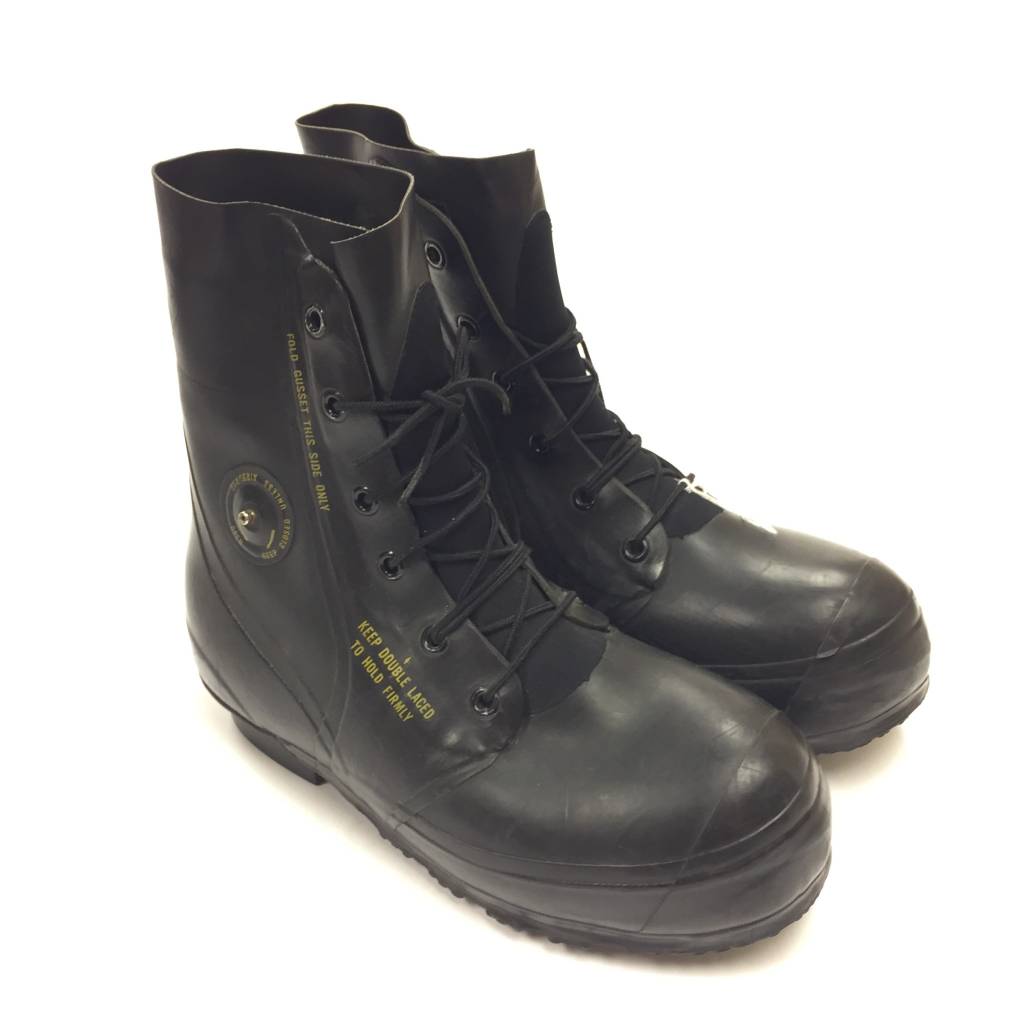 The black boots are constructed of two layers of wool fleece sealed within and outer and inner layer of rubber. These boots are typically effective to -20 degrees.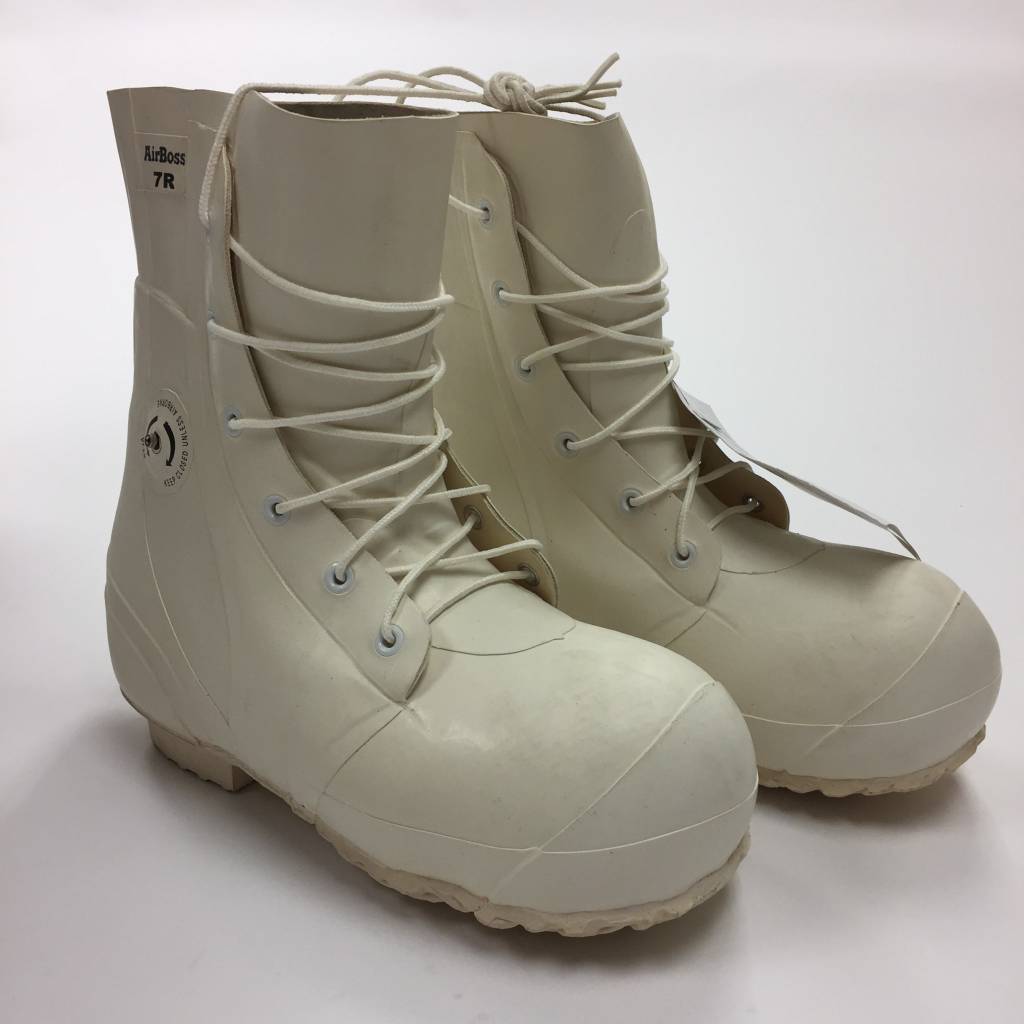 The white Micky Mouse boots have additional layer of wool fleece sealed within an outer and inner layer of rubber. The extra layer of insulation allows these boots to be used in temperatures down to -60 degrees!
Check out our other article to learn more about the extended cold weather clothing system designed to withstand the harshest environments without the burden or bulk of previous cold weather materials.
Extended "Extreme" Cold Weather Clothing System
-- How to Wear ECWCS Gen III